Acrylic Coated Fiberglass Insulation Sleeving
Acrylic coated fiberglass sleeving is a heat-treated, tightly braided fiberglass sleeving coated with a dielectric acrylic resin. This durable sleeving will withstand mechanical stress and holds it's dielectric strength on all bends.
It has excellent flexibility, cut-through and mechanical abrasion resistance and is rated class 155ºC electrically. Acrylic sleeving is the work-horse of the motor, transformer and lighting industries.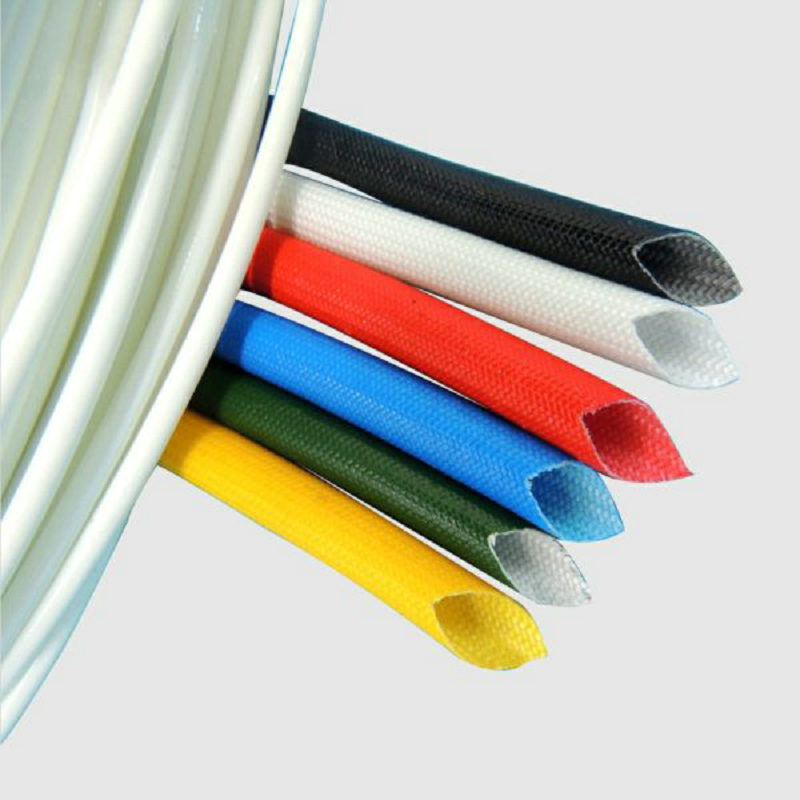 Feactures and benefits
1.155° C temperature rating
2.Resists solvents and engine fluids
3.Lightweight and flexible
4.Cuts easily with scissors
5.High abrasion resistance
6.Contains no asbestos
7.Non-corrosive to metals
8.Excellent resistance to moisture, fungus and chemical attack
9.Grade A, Grade C Dielectric strength
Physical Properties
Sleeve material

Fiberglass fiber

Coated material

Acrylic resin

Working Temperature

-50℃ to 155℃




Temperature endurance

190

℃+(-)2

℃

Aging Test

6 hours without crackle

Cold bend

Without crackle

Grade




Grade A,Grade B,Grade C

Flammability




VW-1




Standard Color

White,Black

Colored

Available

Certification

UL,ROHS,Reach

Cutting Tool

Scissor
Application
Acylic fiberglass sleeving used in applications such as relays, radio circuits, transformers, and lead/crossover protection on motors. Highly resistant to acids and solvents, and will withstand tough assembly handling.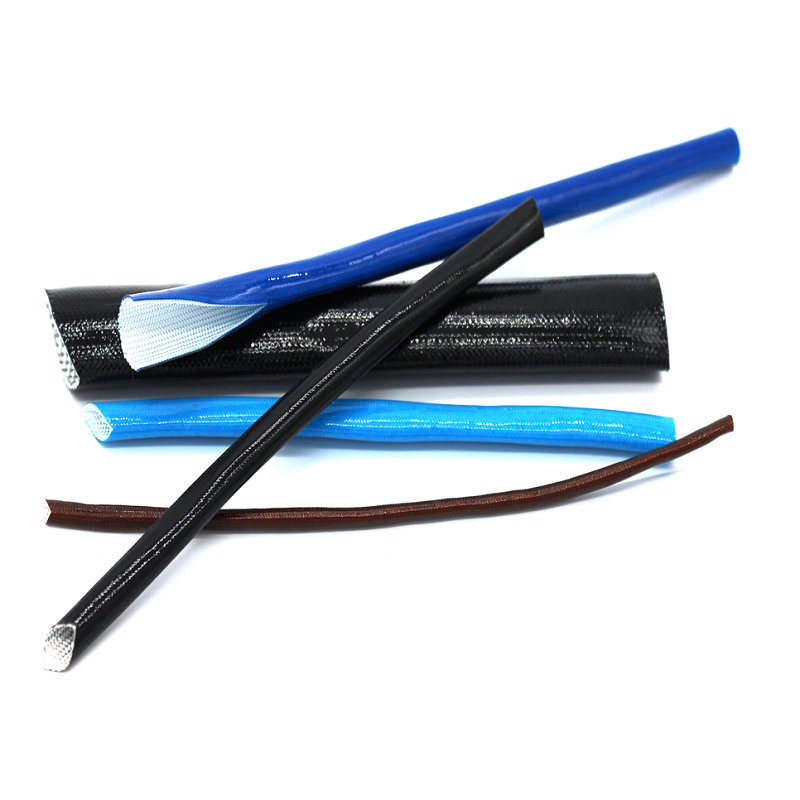 Specification
Part No

Size(ID)

(mm)

Tolerance(mm)
Thickness(mm)

Packing Length

(m/spool)

Grade A
Grade B/C
MJ-FGS-AC0.5
0.5
+0.25/-0.1
0.38±0.05
0.20±0.05
200
MJ-FGS-AC0.8

0.8
+0.25/-0.1

0.38±0.05
0.20±0.05
200
MJ-FGS-AC1.0

1.0
+0.25/-0.1

0.38±0.05
0.20±0.05
200
MJ-FGS-AC1.5

1.5
+0.25/-0.1

0.38±0.05
0.20±0.05
200
MJ-FGS-AC2.0

2.0
+0.25/-0.1

0.38±0.05
0.20±0.05
200
MJ-FGS-AC2.5

2.5
+0.25/-0.1

0.38±0.05
0.20±0.05
200
MJ-FGS-AC3.0

3.0
+0.3/-0.1

0.45±0.05
0.23±0.05
100
MJ-FGS-AC3.5

3.5
+0.3/-0.1

0.45±0.05
0.23±0.05
100
MJ-FGS-AC4.0

4.0
+0.3/-0.1

0.45±0.05
0.23±0.05
100
MJ-FGS-AC4.5

4.5
+0.3/-0.1

0.45±0.05
0.23±0.05
100
MJ-FGS-AC5.0

5.0
+0.4/-0.1

0.45±0.05

0.28±0.05
100
MJ-FGS-AC5.5

5.5
+0.4/-0.1
0.45±0.05
0.28±0.05

100
MJ-FGS-AC6.0

6.0
+0.4/-0.1

0.45±0.05
0.28±0.05

100
MJ-FGS-AC7.0

7.0
+0.55/-0.1

0.50±0.05
0.32±0.05

100
MJ-FGS-AC8.0

8.0
+0.55/-0.1

0.50±0.05
0.32±0.05

50
MJ-FGS-AC9.0

9.0
+0.55/-0.1

0.50±0.05
0.32±0.05
50

MJ-FGS-AC10.0

10.0
+0.75/-0.1
0.60±0.05
0.40±0.05
50

MJ-FGS-AC11.0

11.0
+0.75/-0.1

0.60±0.05
0.40±0.05
50

MJ-FGS-AC12.0

12.0
+0.75/-0.1

0.60±0.05
0.40±0.05
50

MJ-FGS-AC13.0

13.0
+0.75/-0.1

0.60±0.05
0.40±0.05
50

MJ-FGS-AC14.0

14.0
+0.75/-0.1

0.60±0.05
0.40±0.05
50

MJ-FGS-AC15.0

15.0
+0.85/-0.1

0.64±0.05
0.43±0.05
50

MJ-FGS-AC16.0

16.0
+0.85/-0.1
0.64±0.05
0.43±0.05
50

MJ-FGS-AC17.0

17.0
+0.85/-0.1

0.64±0.05
0.43±0.05
50

MJ-FGS-AC18.0

18.0
+0.85/-0.1

0.64±0.05
0.43±0.05
50

MJ-FGS-AC19.0

19.0
+0.85/-0.1

0.64±0.05
0.43±0.05
50

MJ-FGS-AC20.0

20.0
+0.85/-0.1
0.64±0.05
0.43±0.05
50

MJ-FGS-AC25.0

25.0
+0.85/-0.1

0.64±0.05
0.43±0.05
50