A white high anti-abrasion PET braided sleeve was developed for applications where high flexibility and specific chemical properties are a must. Flexo PET abrasion-resistant wire sleeve protector will not break as a result of continual movement and will maintain its shape after many cycles of bending and flexing which makes it an ideal solution for many applications. This sleeving is a cinch to install over long runs due to its high expansion and ultra-flexibility and cuts best with a hot knife.
Abrasion-resistant wire protector sleeves are widely used in the protection of heavy equipment wiring harnesses and hoses, and also in environments with more abrasion resistance.
Feactures and benefits
Made of PET monofilament.
Flame retardant.
Extremely lightweight and flexible.
UV resistant.
300% higher abrasion resistance than the standard sleeve.
Economical & easy to install.
Resists gasoline, chemicals & cleaning Solvents.
Expands Up to 150% of Initial Diameter.
Physical properties
Meterial: PET monofilament
Working temperature: -40℃ to 150℃
Melt point: 240±10℃
Flammability: UL94 V2
Standard color: Black, Grey, White
Certification: Rohs, Halogen free
Cutting tool: Hot knife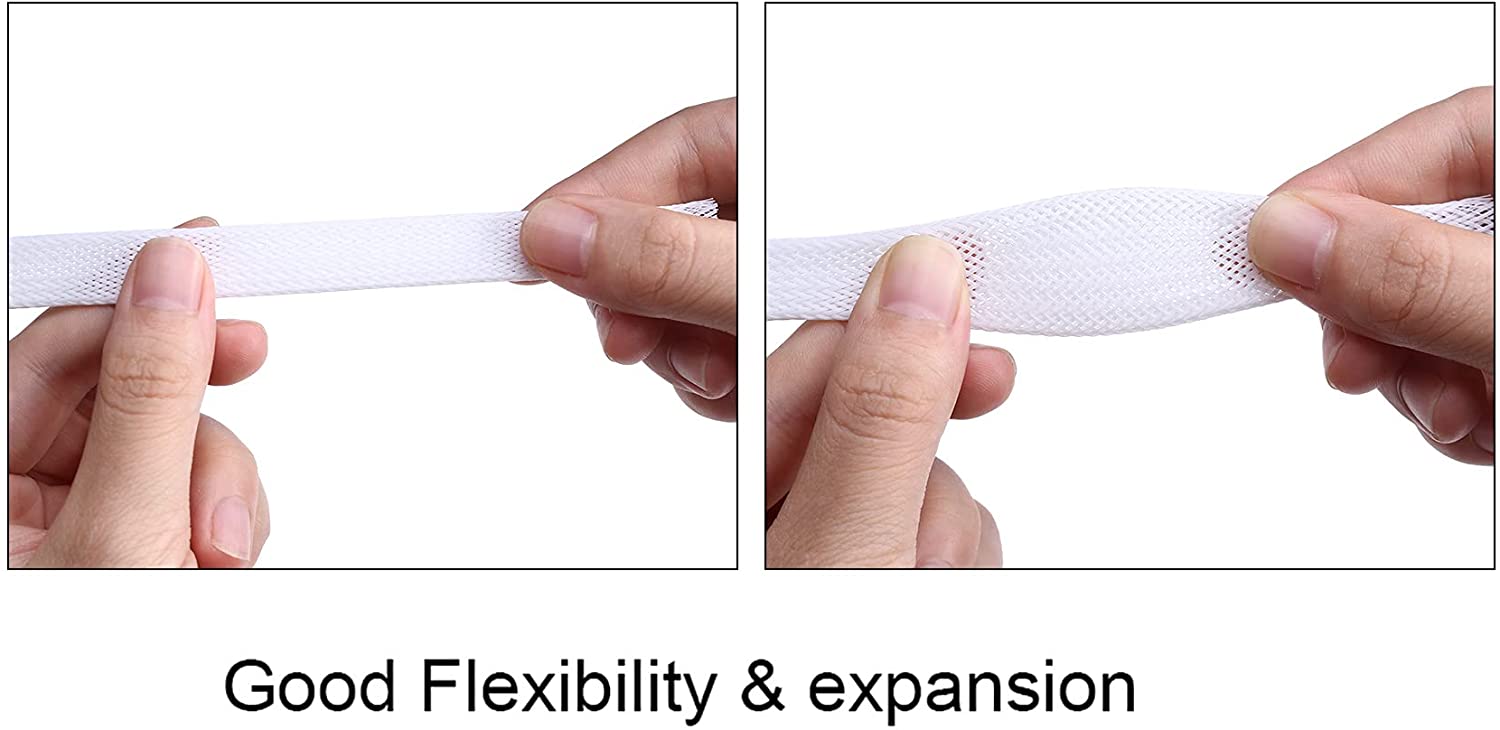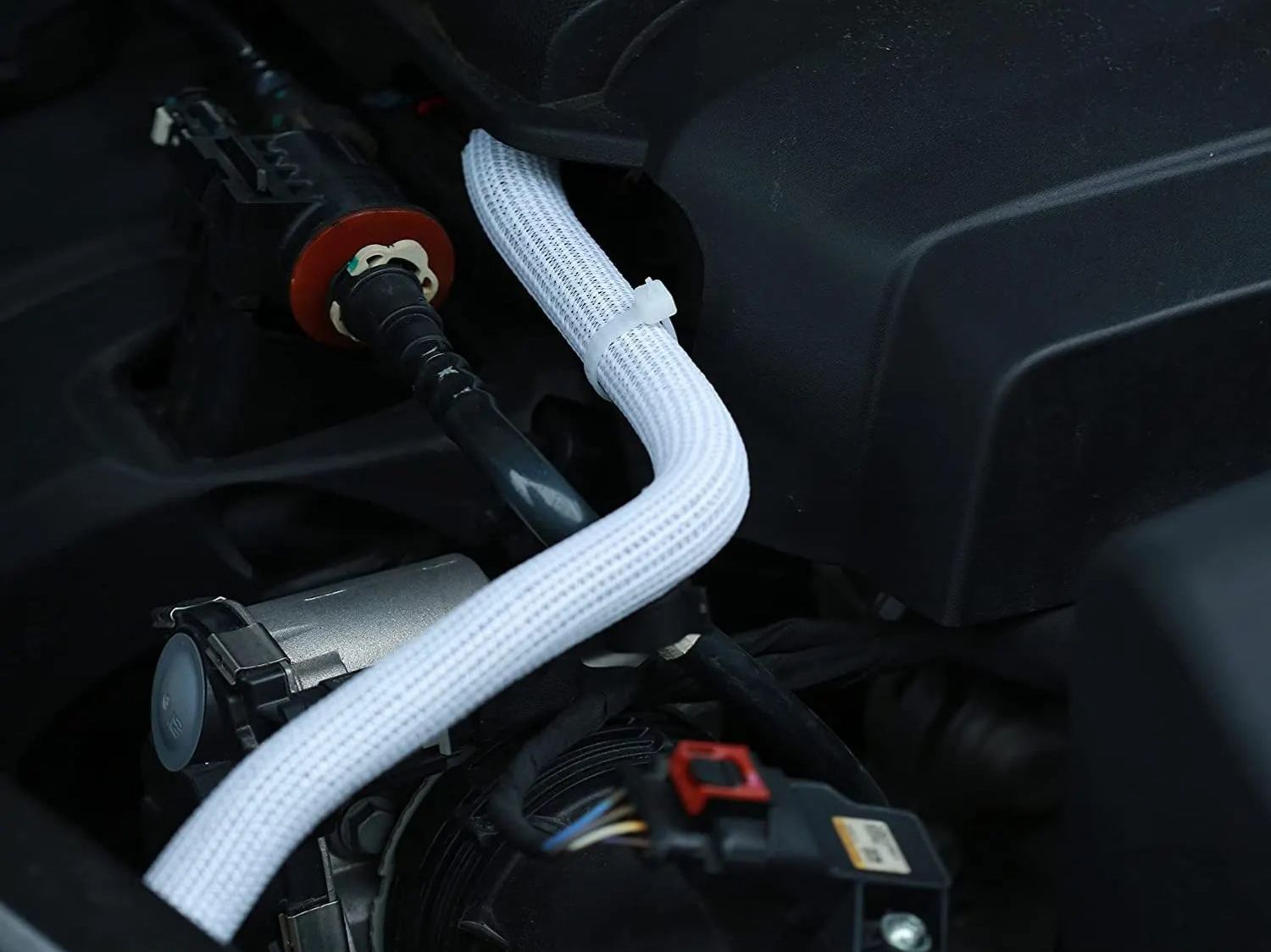 DATA SHEET

PART NO

NOMINAL SIZE

THICKNESS
(MM)

EXPANDED RANGE

PACKING

INCH

MM

MIN.(I)
(mm)

MAX.(O)
(mm)

(M/SPOOL)

MJ-PEBSL003

1/8"

3

0.3

1

6

1000

MJ-PEBSL006

1/4"

6

3

9

500

MJ-PEBSL008

5/16"

8

5

12

350

MJ-PEBSL010

3/8"

10

7

17

350

MJ-PEBSL012

1/2"

12

8

20

300

MJ-PEBSL015

5/8"

15

10

27

250

MJ-PEBSL020

3/4"

20

14

30

200

MJ-PEBSL025

1"

25

18

33

200

MJ-PEBSL032

1-1/4"

32

20

50

150

MJ-PEBSL038

1-1/2"

38

30

60

100

MJ-PEBSL045

1-3/4"

45

35

75

100

MJ-PEBSL050

2"

50

40

80

100

MJ-PEBSL064

2-1/2"

64

45

105

100

MJ-PEBSL076

3"

76

64

120

100