Automotive Self Wrapping Split Braided Wire Sleeving
Semi-rigid split braided tubing made of 0.25mm or 0.38mm thick polyester filament.The special braid construction permits the sleeving to be installed or removed easily.The lateral split allows the tube to open up to accommodate a wide variety of bundling requirements without the necessary of any secondary sealing technique,like cable tie, hook and loop, clip etc.
The split braided wire loom are very flexible,high abrasion resistance,flame retardant,UV resistance,resist most of oils, common fuels and solvents. It keep high performance in wide operating temperature range.
Split sleeving popular used in electronics, automotive, marine, industrial wire harnessing and home/office
cable management applications where cost efficiency and durability are critical.
What's special about semi-rigid braided sleeving?
1.Made of PET filament
2.Flammability: UL94 V0
3.Extremely lightweight
4..Keeps it's flexibility under a wide range of temperatures
5.Easy, cost and labor effective installation
6.Resists gasoline, chemicals & cleaning Solvents
7.25% overlap designed to keep wires fully covered
8.Cut & Abrasion Resistant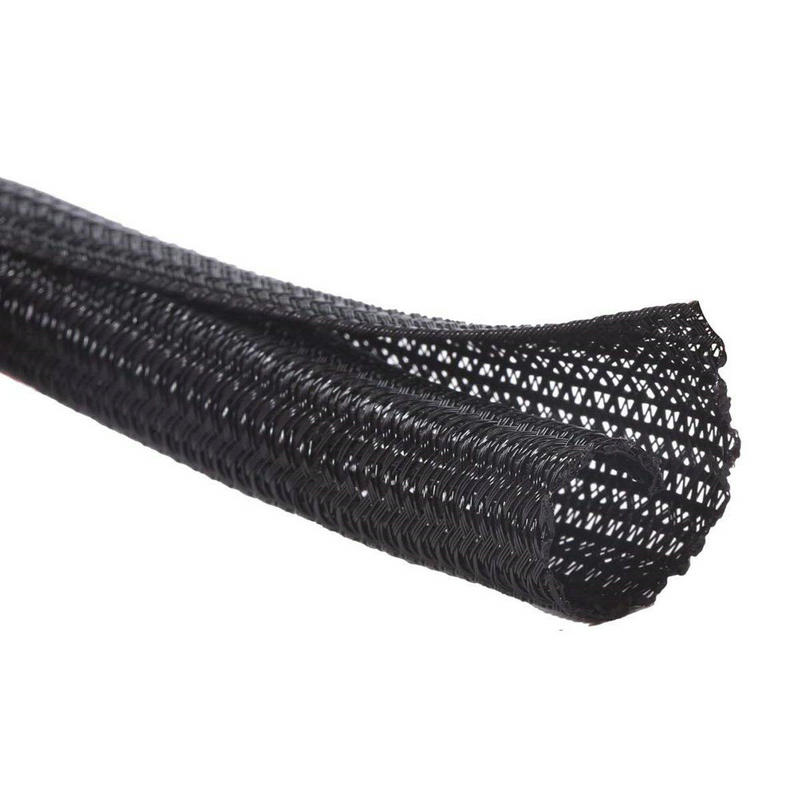 certifications






Specification
Part No

Size

ID

Overlap

Standard Color

Standard Packing

(L)

MJ-SPBS003

3mm

25%

Black

Grey

White

Orange

200m/spool

MJ-SPBS006

6mm

100m/spool

MJ-SPBS010

10mm

100m/spool

MJ-SPBS013

13mm

50m/spool

MJ-SPBS016

16mm

25m/spool

MJ-SPBS019

19mm

25m/spool

MJ-SPBS025

25mm

25m/spool




MJ-SPBS029

29mm

25m/spool




MJ-SPBS032

32mm

25m/spool




MJ-SPBS038

38mm

25m/spool




MJ-SPBS050

50mm

25m/spool



Application
MJ split braided wrap widely use for industrial cable,A/V cable,Hdmi cable,wire harness,pneumatic hoses, hydraulic lines and highly polished or threaded machine parts, due to its open weave design with high abrasion resistance and high flame retardant.