Wave Split Braided Wire Loom
Split braided wire loom is our latest design, it made of special modified pet multifilament and monofilament.The special braid construction permits to be superior elastic flexibility with unbeatable coverage over any harness assembly.
This wrap around cable sleeve are extremely light weight,high abrasion resistance,flame retardant,UV resistance,noise reduction,resist most of oils, common fuels and solvents. It keep high performance in wide operating temperature range.
Wave self closing wrap popular used in electronics, automotive,railway,marine, industrial wire harnessing and home/office,cable management applications where cost efficiency and durability are critical.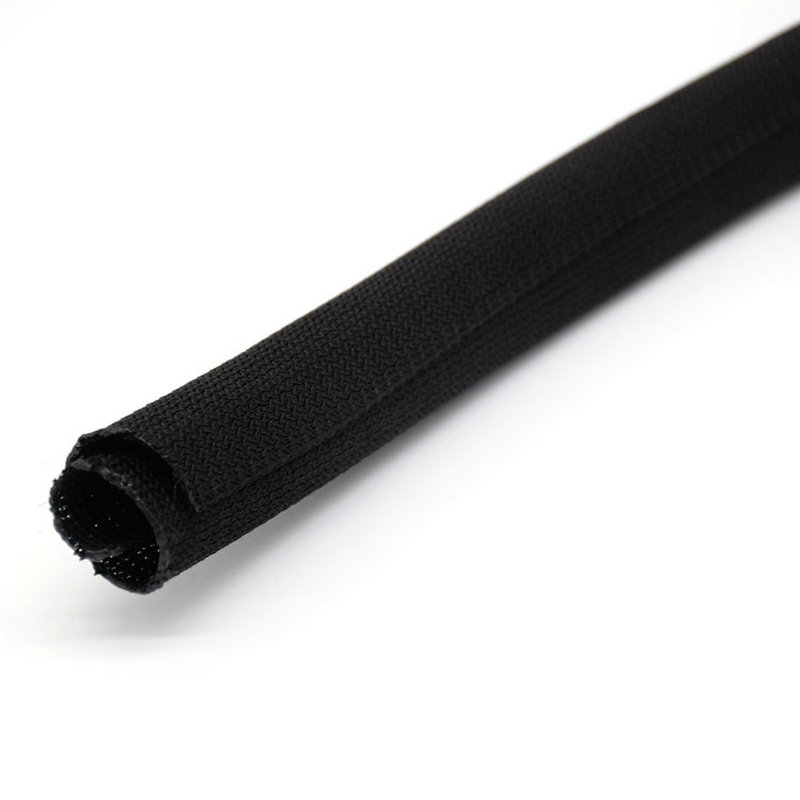 What's special about spiral cable sleeve?
1.Made of polyester multifilament+monofilament
2.Full coverage, self-wrapping design
3.25% or 50% edge overlap
4.Halogen Free - RoHS Compliant
5.Complied to HL2 according to the railway standard DIN EN 45545-2
6.UL94V0 flammability
7.Resists Common Chemicals, Solvents, and UV Damage
8.Cut and Abrasion Resistant
9.Split to allow breakouts and easy access
10.Woven material provides extra protection
Physical Properties
Material

PET multifilament+monofilament

Working Temperature

-40℃ to 150℃




Melt Point

240+(-)10℃

Flammability

UL94V0,FMVSS302,

DIN EN 45545-2

Standard Color

Black

Certification

UL,EN45545,ROHS,Reach,Halogen free

Cutting Tool

Hot Knife
Specification
Part No

Size

ID

Overlap

Standard Color

Standard Packing

(L)

MJ-WSBS003

3mm

25%

or

50%

Black

200m/spool

MJ-WSBS006

6mm

100m/spool

MJ-WSBS010

10mm

100m/spool

MJ-WSBS012

12mm

50m/spool

MJ-WSBS017

17mm

25m/spool

MJ-WSBS023

23mm

25m/spool

MJ-WSBS028

28mm

25m/spool




MJ-WSBS036

36mm

25m/spool




MJ-WSBS050

50mm

25m/spool



Application
Braided wire loom widely used on wire harnesses, tubes and hoses providing a tough and durable protection in telecom, railways, automotive sector and equipment.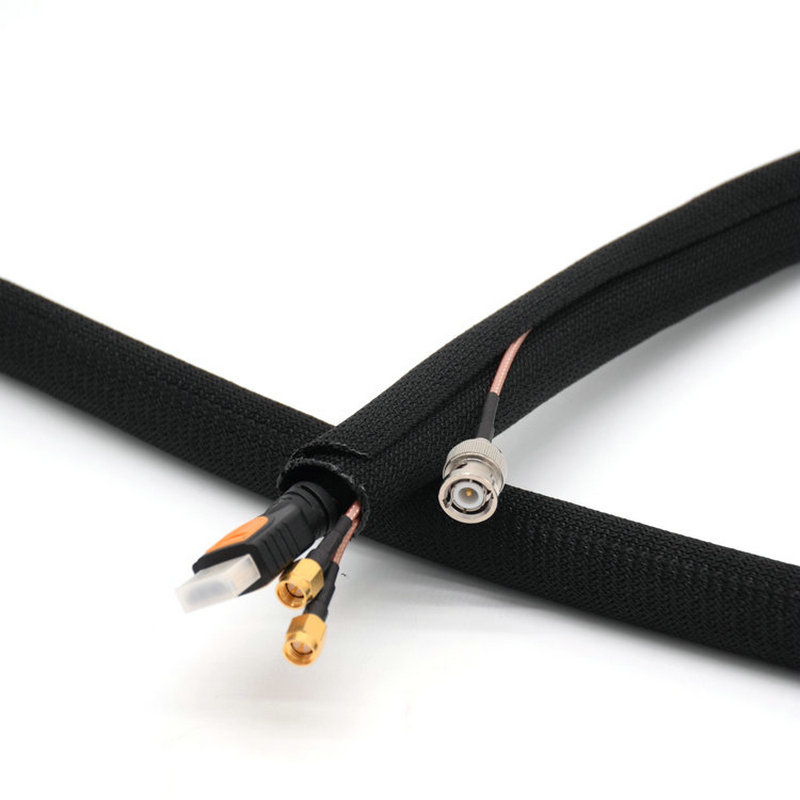 Product Packing