90 Degree Waterproof IP68 Nylon Elbow Cable Gland
90 degree cable gland made from nylon material; waterproof rated up to IP68, which is waterproof, dust-proof, anti-acid, anti-alcohol and so on; right angle cable gland easy to install, and help you clamping cable.
These strain relief cable glands are used to secure your cables to plugs, terminals, enclosures, and various types of electrical equipment and appliances.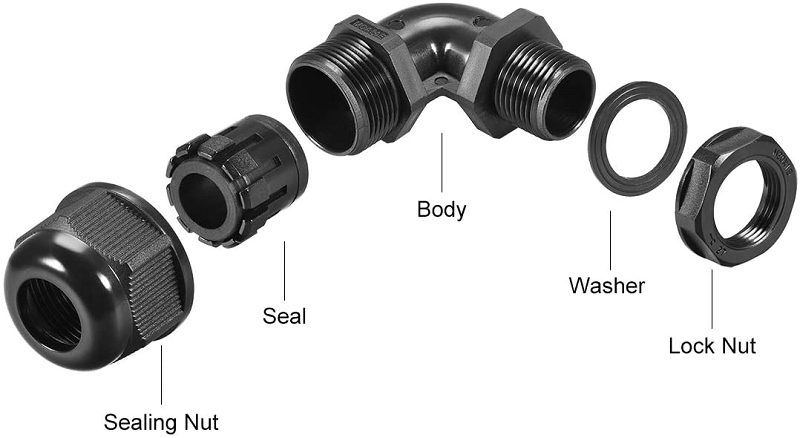 What's special about cable strain relief connector?
1.Made of 100% new nylon,not including any recycle material
2.IP68 waterproof rating
3.Integrated strain relief
4.Click fit easy mounting

5.Resistant to UV rays

6.Flame retardant
7.Dust-proof, Anti-acid, Anti-alcohol and so on
8.Easy to install, and help you clamping cable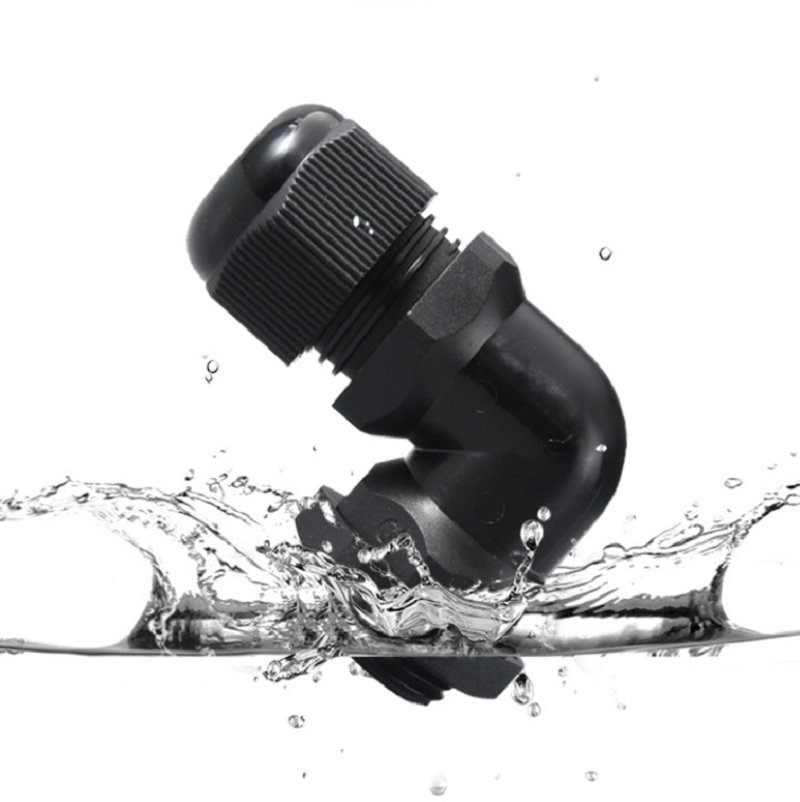 Physical Properties
Material

PA66

Working Temperature

-40℃~100

℃




Tread Style

Metric

Waterproof Rating

IP68

Flammability




UL94V2

Available size

Full size

Standard Color

Black,Light Grey

Colored

Available

Certification

UL,ROHS,Reach

Cutting Tool

Scissor
Application
Elbow cable gland provide a professional finish look and are commonly used for all types of automotive, electrical, machinery, and industrial wires and cables.
It ideal accessory for junction boxes etc or anything where inserting a cable could cause water to enter into live electrics, using the correct IP68 rated cable compression gland will ensure the item stays waterproof.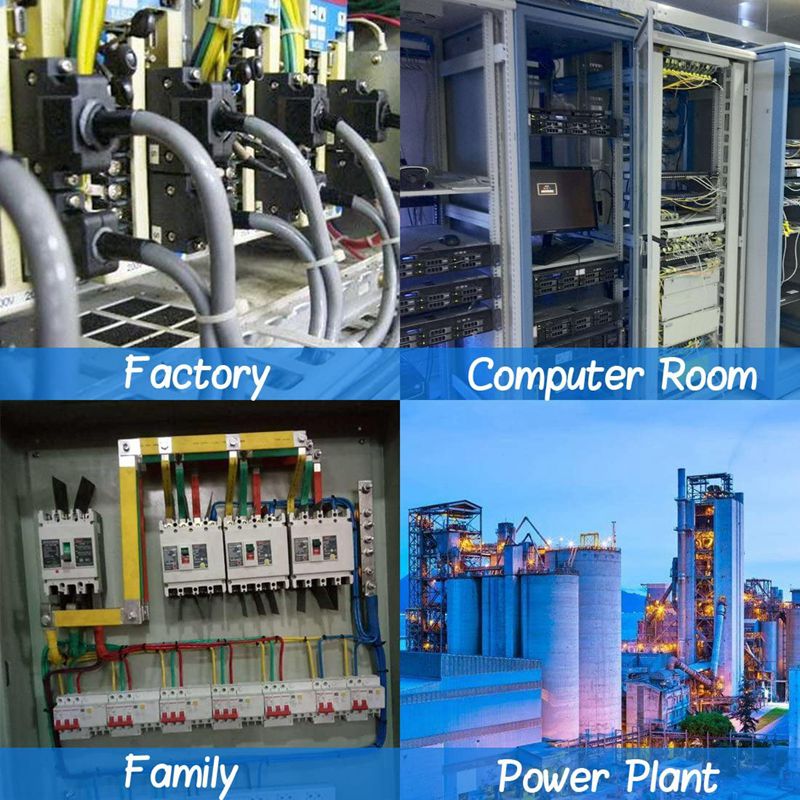 Specification
Part No
Thread Size

Cable Range

(mm)

Thread OD

(mm)

Thread Length

(mm)

Spanner Size

(mm)

M12
M12*1.5
3.0~5.5
12.0
8.5
22/22
M12
M12*1.5

4.0~8.0
12.0
8.5
22/22
M16
M16*1.5

4.0~7.0
16.0
10.0
22/22
M16
M16*1.5

6.0~10.0
16.0
10.0
22/22
M20
M20*1.5

6.0~11.0
20.0
15.0
27/27
M20
M20*1.5

9.0~14.0
20.0
15.0
27/27
M25
M25*1.5

10.0~16.0
25.0
15.0
33/33
M25
M25*1.5

13.0~18.0
25.0
15.0
33/33
M32
M30*1.5

15.0~22.0
30.0
15.0
41/42
M32
M30*1.5

18.0~25.0
30.0
15.0
41/42
M40
M40*1.5

20.0~26.0
40.0
20.0
50/52
M40
M40*1.5

24.0~31.0
40.0
20.0
50/52
M50
M50*1.5

25.0~33.0
50.0
20.0
50/52
M50
M50*1.5

33.0~41.0
50.0
20.0
50/52