2:1 Textured Non Slip Grip Heat Shrink Tubing
Non slip heat shrink tubing are made from Polyolefin, and with a Nonslip proof figured surface, and can be used for various fishing tackles, sport fittings, and equipment and commodities with hand device.

Basically all places that need to be non-slip can also use this very nice heat shrink tube, with the special surface.
This kind flexible heat shrink tubing ideal for skip-proof and decorative purpose with the unique flannel surface decoration to provide excellent sweat absorption and durable abrasion resistance. This kind of product has the advantages of environment-friendliness, good flexibility, skid-proof, good appearance, fast shrinkage and stable performance.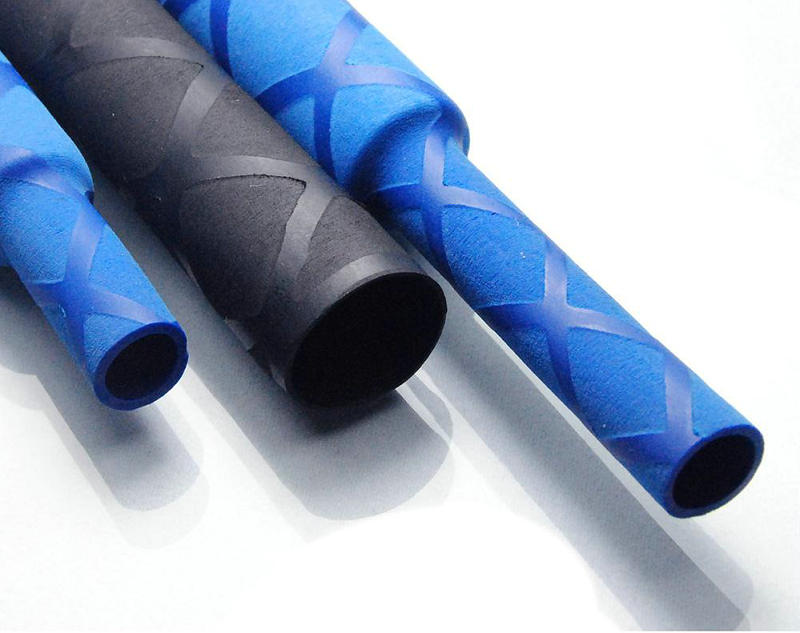 Physical properties
| | |
| --- | --- |
| Material | EVA |
| Shrink ratio | 2:1 |
| Working temperatrue | -55℃~ +105℃ |
| Start shrink temperature | 70℃ |
| Fully Shrunk temperature | 110℃ |
| Flammability | 1.8:1 |
| Certification | ROHS |
| Size range | 15mm ID~50mm ID |
| Standard color | Black,yellow,red,green |
| Cuttiong tool | Scissor |
| Shrink tool | Hot gun,Oven |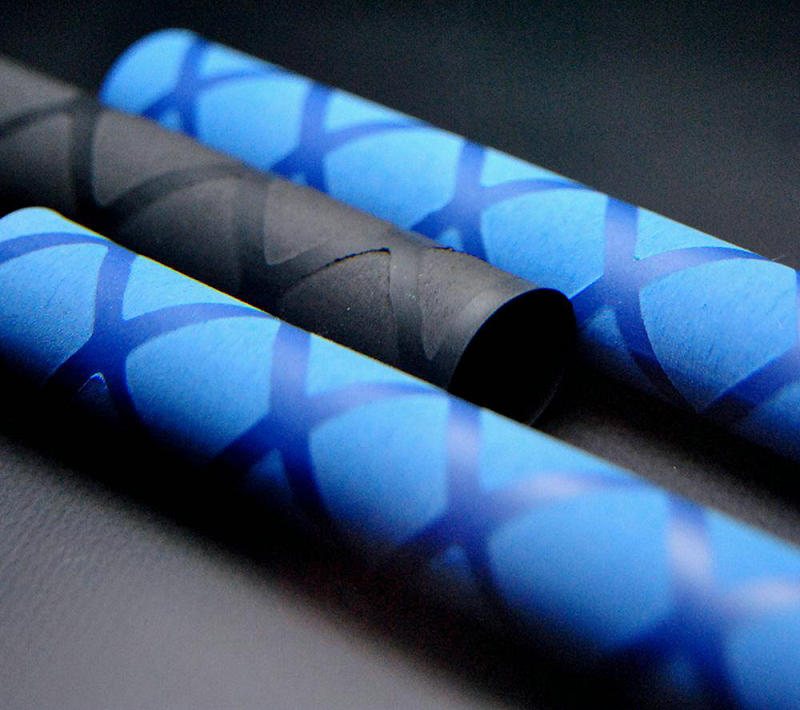 Application
These non slip textured heat shrink tubing are mainly used in high-end fishing tackles, sports equipments, fitness equipments, daily necessities, kitchen appliances, and other numerous applications requiring a non-slip grip, especially popular for paddle handles, fishing rods, sports racquets etc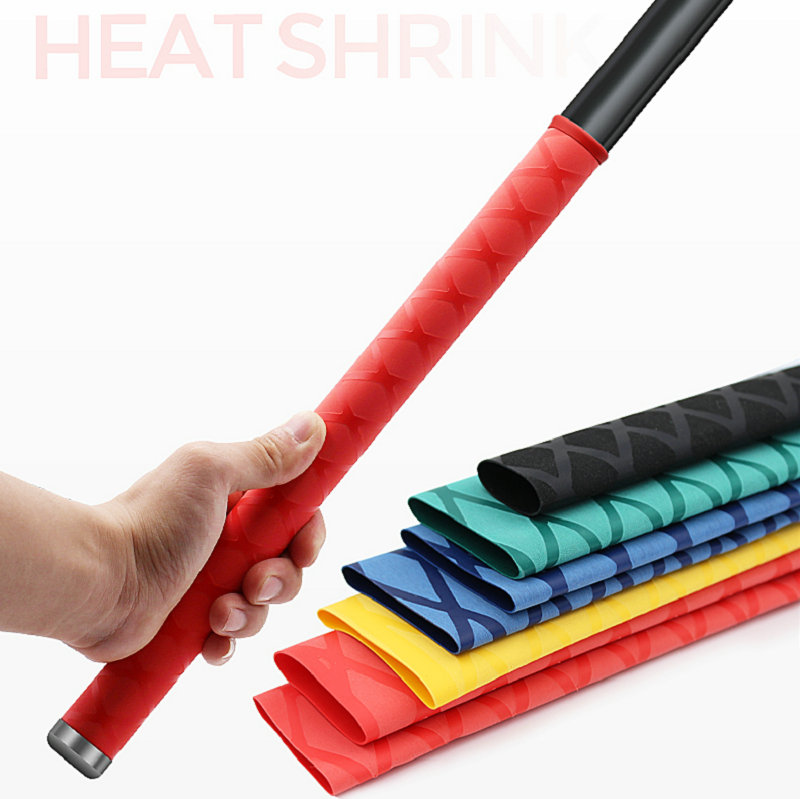 Specification
Part No

Unshrink Size(mm)

After Shrunk Size(mm)




Packing Length

Inner Diameter

Thickness

Inner Diameter

Thickness

MJ-HST-NS015

15.00

0.45

8.00

0.85

1.0m/pc

MJ-HST-NS020




20.00

0.50

11.00

0.90

MJ-HST-NS022




22.00

0.50

12.50

0.90

MJ-HST-NS025




25.00

0.50

14.50

1.00

MJ-HST-NS028




28.00

0.50

15.50

1.00

MJ-HST-NS030




30.00

0.60

17.50

1.20

0.8m/1.0m/1.6m/pc

MJ-HST-NS035




35.00

0.60

20.00

1.20

MJ-HST-NS040




40.00

0.60

23.00

1.20

MJ-HST-NS045




45.00

0.65

25.00

1.25

MJ-HST-NS050




50.00

0.65

28.00

1.25