Double Layer Anti Crush Self Closing Braided Wrap

Double layer self closing wrap made of polyester monofilament and multifilament ,It is specially designed by double-layer textile sleeve to protect high voltage battery cables in hybrid and electric vehicles from crash and cut­through damage, with good crush shield and isolating performance meet LV-312 standard, It also allows to avoid electric shock in crash situations.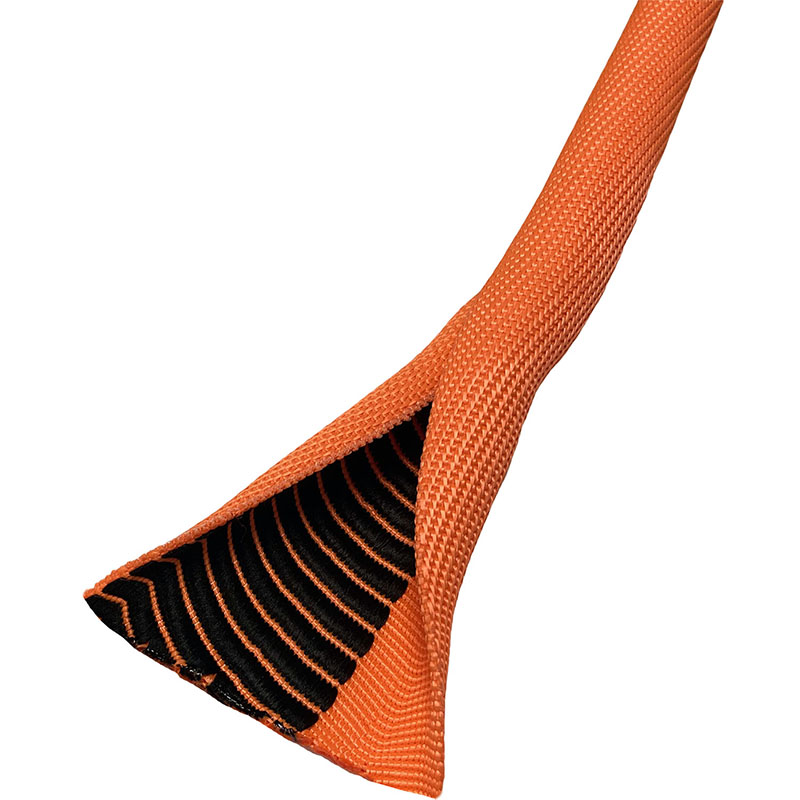 What's the special of this self closing braided wrap
1.Made of polyester multifilament and monofilament
2.Overlap for 360° protection
3.Flame Retardant UL94 VO
4.Abrasion Resistant
5.Durable and Flexible
6.Ultra-High Wear Resistance
7.Anti-Impact
8.RoHS, Halogen Free
Physical properties

Material
Polyester multifilament and monofilament
Thickness
2mm
Working temperature
-40℃~ +150℃

Melt point
240±10℃

Short-term aging
SAE J2192 (175 ℃ / 240H)


Abrasion resistance

(ISO 6722-1 Standard)

367664

130000~150000 (warning)

Abrasion resistance(SAE ARP1536B)

>1000000

Flame retardant

UL94 V0
Standard Color
A. Black + Inner layer warning color orange
B. Orange+ Inner layer warning color black


Certification
Rohs
Cutting Tool
Hot Knife
Application
Double layer self closing braided wrap sleeve perfect for pre-installed cables, cable breakouts and wire management,it is widely used in the new energy vehicle wire harness, rubber hose to provide protection for abrasion and crush.

Specification
Part No
Size(mm)
Application Range(mm)
Wall Thickness(mm)
Overlap(°)
MJ-DSTHW008
8.0
6~8
2.0±0.25

90+45/-25

MJ-DSTHW010

10.0
8~10
90+45/-25

MJ-DSTHW013

13.0
10~14
90+45/-25

MJ-DSTHW016

16.0
14~17
90+45/-25

MJ-DSTHW019

19.0
17~19
90±20

MJ-DSTHW025

25.0
19~25
90±20

MJ-DSTHW029

29.0
25~29
90±20